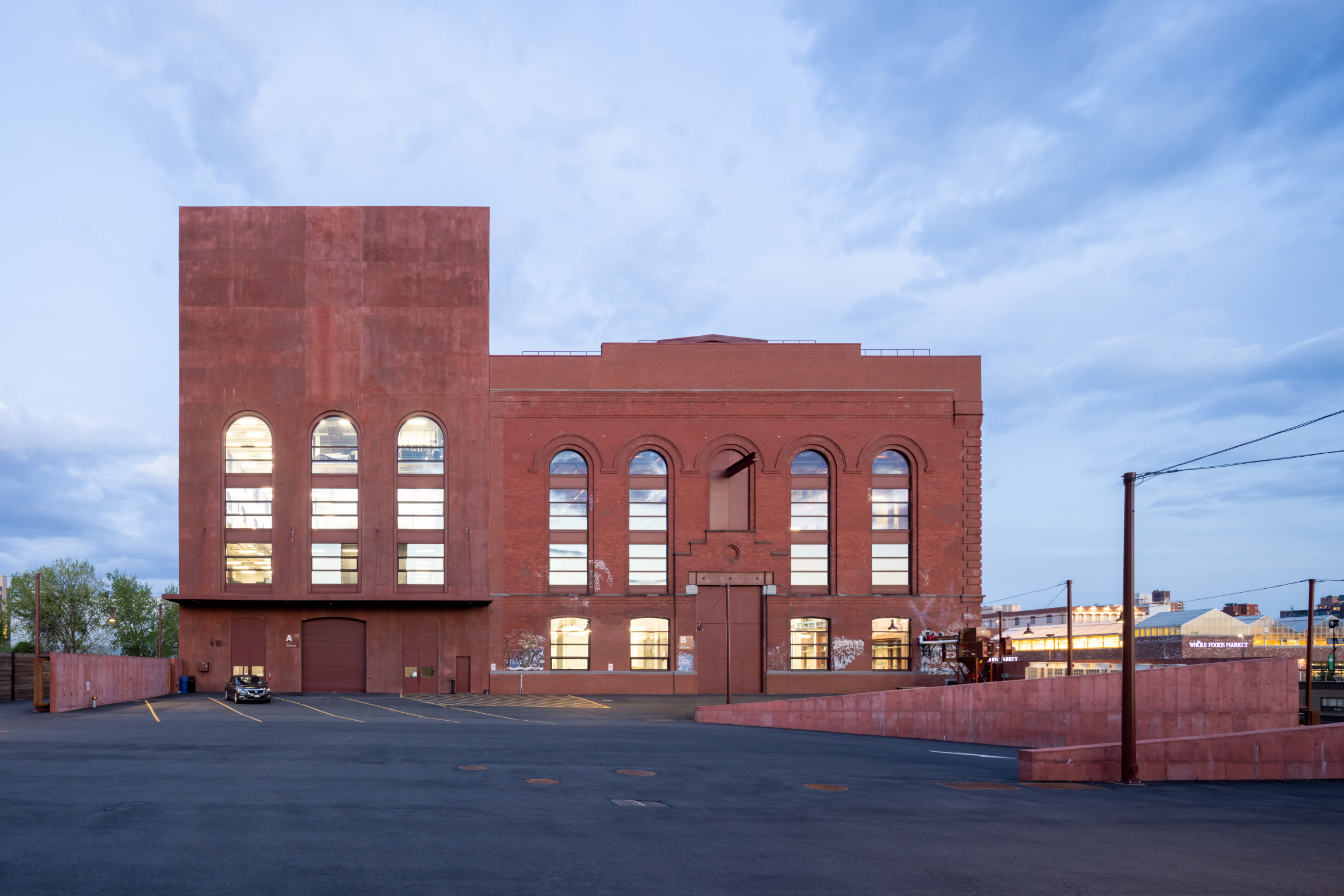 Project Update
Powerhouse Arts Opens to the Local Community
19 May 2023
BROOKLYN, NEW YORK, May 20, 2023 – Last night, the Powerhouse Arts building opened to a broad audience of artists, neighborhood partners, fellow non-profits, and collaborators. The opening invited a wide community to tour the facility which culminated in a reception and durational performance by Miles Greenberg taking place in the Grand Hall.
Powerhouse Arts is a not-for-profit manufacturing facility based in Gowanus and Red Hook, established to create a robust platform for art production and employment in the arts. Consisting of 170,000 square feet of workshop space for fabrication in wood, metal, ceramics, textile and print, H&dM's redevelopment project transforms an existing, derelict structure on a contaminated site into a center for artists, fabricators and other workers and ensures that the industrial legacy of the site will extend into the next century.
Reimagining a 115-year-old power plant as a modern production facility, the project aims to maintain a manufacturing presence in a historically industrial part of Brooklyn. By preserving, restoring, and reconstructing essential elements of the original power station, the project strengthens the building's industrial character and its relationship to the immediate urban context.