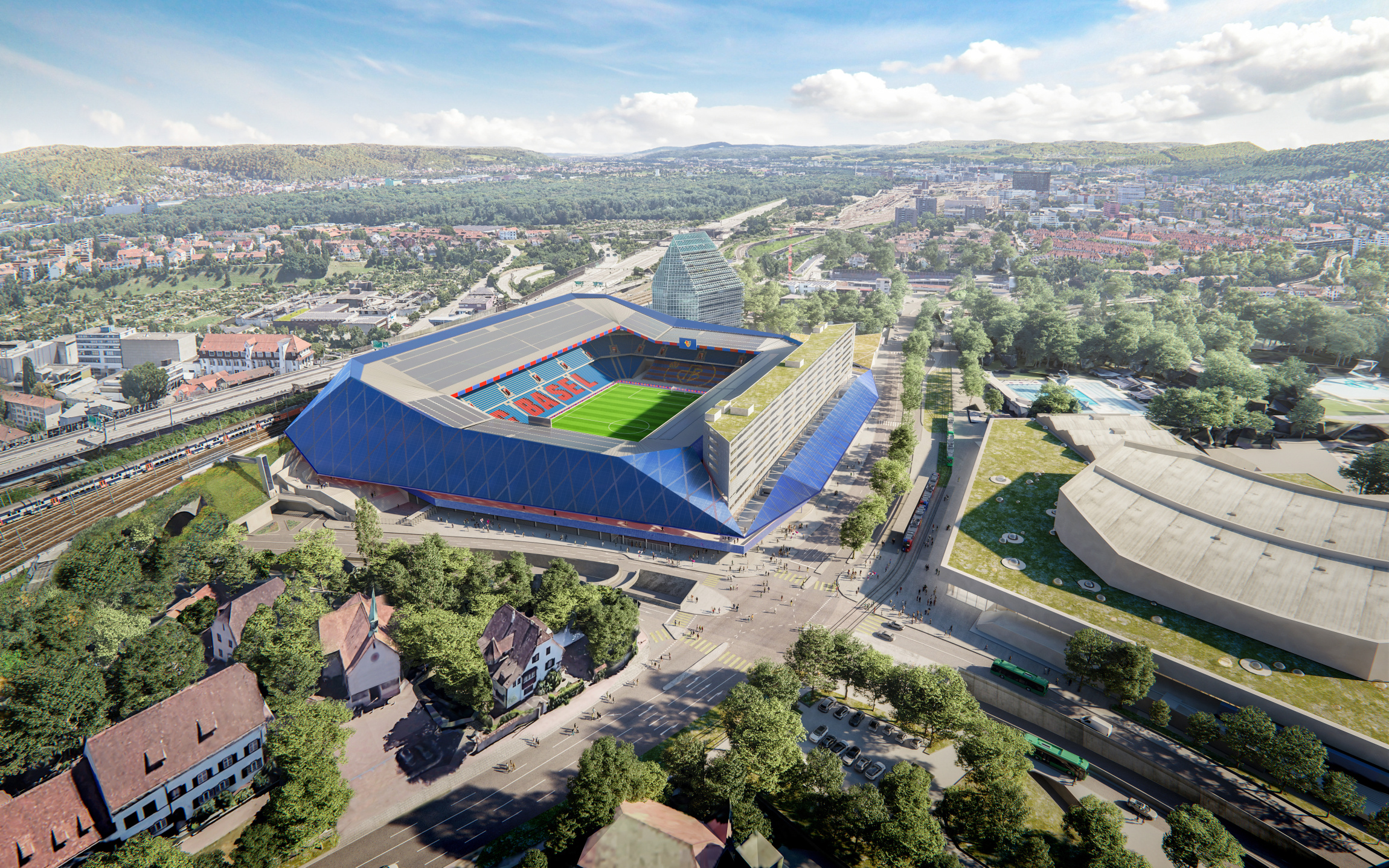 Project Update
148.4 St Jakob Park – Stadion+
29 August 2022
BASEL, SWITZERLAND – St Jakob Park Stadium, the home of FC Basel, originally designed by Herzog & de Meuron and completed in 2002, is getting an update to extend its lifespan and improve resiliency in the years ahead. A comprehensive modernization of the stadium is planned, with an expansive photo-voltaic roof – in German, 'ein grosses Dach für alle', or 'one big roof for everyone' – replacing the original façade while providing a new identity for the stadium. Further measures will focus on a sustainable renovation concept that restructures access, expands the concourses and improves hospitality offers, optimizes security and enhances user experience maintaining the value of the existing building.
Affectionately known as the "Joggeli" in the Basel vernacular, the building is located adjacent to railroad tracks and adjacent to the highway, acting as a welcoming signpost at the entry point to Basel. The new formed square (St. Jakob Platz) between the recently renovated St. Jakobshalle and the St. Jakob Park stadium will become an urban meeting place shaping the context and identity of the city.
The urban square is also located in the center of Nearby development areas Hagnau, Wolf well as the Schänzli and Dreispitz neighborhoods.